Ask Your Oncologist the Right Questions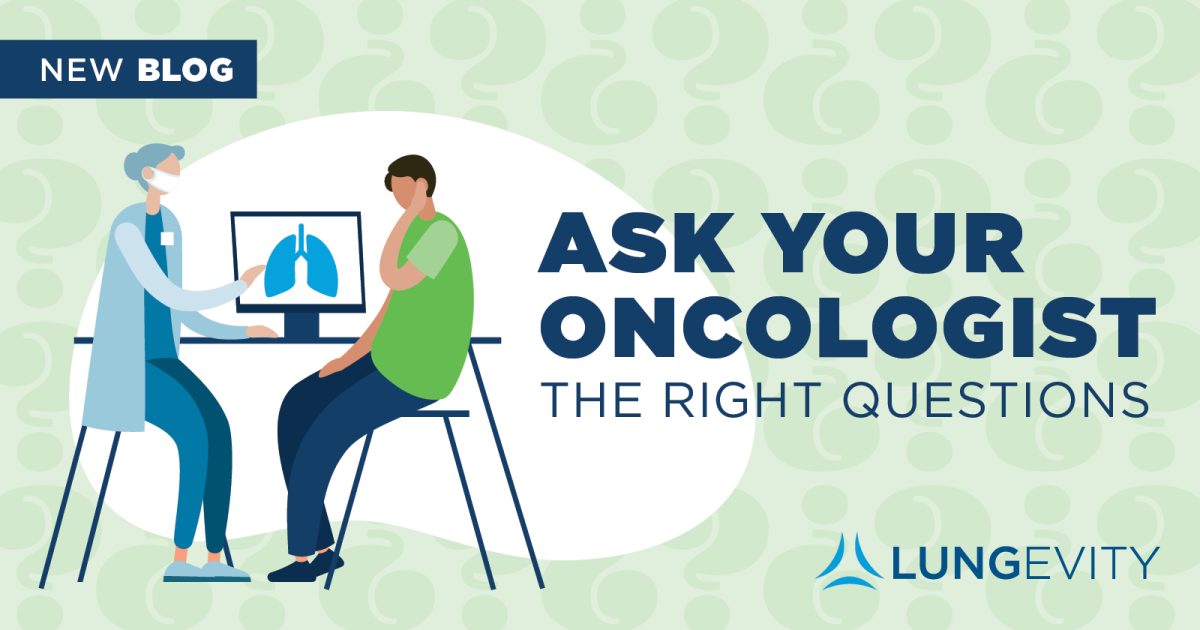 Communication is critical to a positive doctor-patient relationship. Knowing the right questions to ask helps ensure you leave your appointments with the information and answers you need. Being prepared may also lessen anxiety and help provide a sense of control. Meeting with your oncologist, especially when first diagnosed or deciding on a treatment plan, are times when being prepared with questions is necessary.  
LUNGevity has downloadable lists of questions that you can bring to appointments to make gathering information and taking notes easier. Below are sample questions for different scenarios with an oncologist and links to downloadable PDFs with additional questions.  
Questions for newly diagnosed patients:  
What type of lung cancer do I have? 
What stage is my lung cancer? 
If my cancer has spread, where else is it located in my body? 
Do I need more tests? 
What is my treatment plan? Are there options that we can discuss?  
What support and services are available for me? 
Downloadable PDF of questions.  
Questions when deciding on a treatment:  
May I have a copy of my biomarker testing results? 
Are there other tests that need to be done before we can decide on treatment? 
What treatment choices do I have? 
What do you suggest and why? 
What is the goal of this lung cancer treatment? 
How long will the treatment last? What will it involve? Where will it be done? 
What are the chances my lung cancer can be cured with these options? 
What risks or side effects are there to the treatment you suggest? 
Is there a way to minimize the side effects? 
What type of follow-up will I need after lung cancer treatment? 
Downloadable PDF of questions.  
Appointments with your oncologist are times for you to gain information and clarity — your physician is there to help you understand your diagnosis and what is coming next. LUNGevity encourages all people diagnosed with lung cancer to be active decision-makers in their treatment. To make these conversations successful, you can find additional sample questions for other healthcare providers and scenarios here.