Celebrate Lung Cancer Awareness Month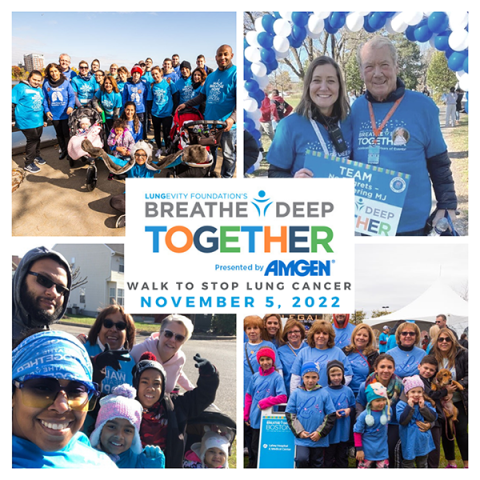 Every fall, the lung cancer community gathers to raise awareness for this disease and stand together – unified and strong.
November is Lung Cancer Awareness Month – a time to come together to celebrate the strength of the lung cancer community.
A great way to get involved in raising awareness about lung cancer is by joining us on Saturday, November 5 for our nationwide walk - Breathe Deep TOGETHER  presented by Amgen. Thousands of people from across the country, coming together in a singular event, is a great way to make our voices heard and increase the visibility of lung cancer.
In-person walks are happening in Boston, Chicago, New York City, Northeast Pennsylvania, and Washington, DC. But the largest walk is happening in neighborhoods across the country with patients, caregivers, friends, and family joining virtually.