Finding Clinical Trials for Lung Cancer: Tools and Resources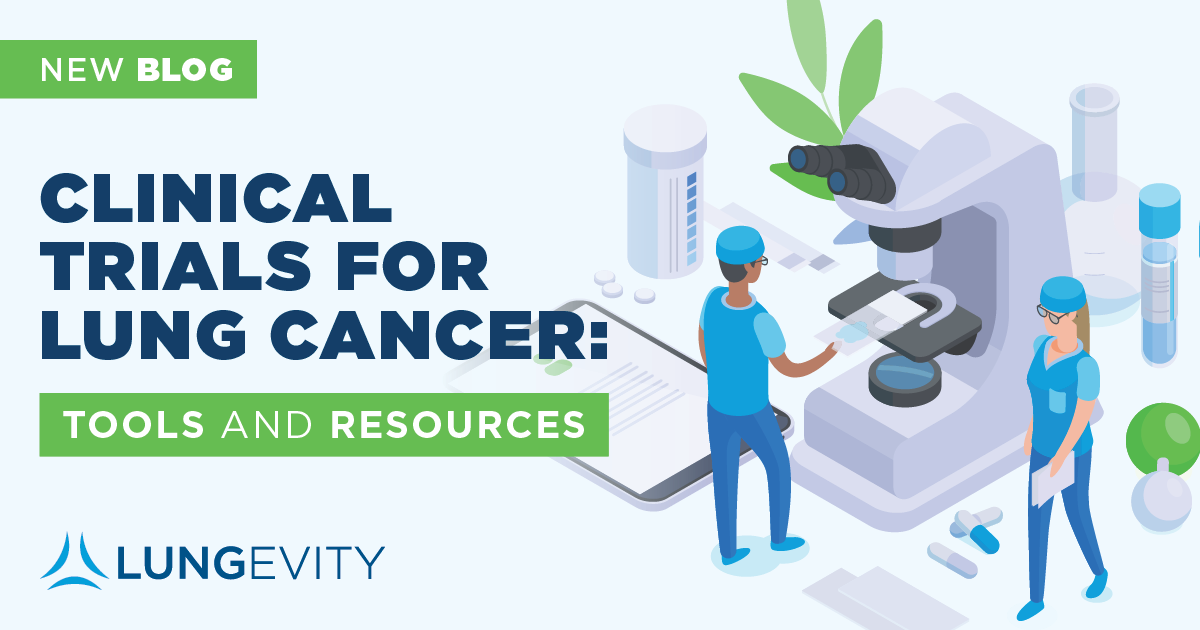 Clinical trials are an important option for patients because the newest treatment approaches, not available otherwise, are being tested in them. Clinical trial research leads to more advancements and potential treatment options, and the therapies used today were once tested in clinical trials. Continued progress is only possible if patients with lung cancer volunteer to participate in the clinical trial process. 
There are many ongoing clinical trials testing new lung cancer treatments, including targeted therapies, chemotherapy, radiation therapy, and immunotherapy, alone and in combination.  
If interested in a clinical trial, start by asking your doctor if there is one that could be a match for you. Some patients may have additional health problems that could be made worse by treatments used in a clinical trial, so collaborating with your healthcare providers is critical.  
There are tools and websites to help you find trials, which can help you prepare for a conversation with your doctor. Read on to learn more about these online resources.  
Tools 
LUNGevity offers its own Clinical Trial Finder. You can find available clinical trials by type of lung cancer and geographic location. You will also find links to the medical centers at which these clinical trials are taking place. 
LUNGevity also partners with EmergingMed, a clinical trial matching service, that can help you identify lung cancer clinical trials you may be eligible for. Clinical trial navigators can guide you through the process of getting enrolled if you choose to take part in a clinical trial. Clinical trial navigators are available Monday through Friday from 9:00 am to 5:00 pm ET at 877-769-4834 (in both English and Spanish). 
Additional Resources 
National Cancer Institute (NCI) website includes the thousands of clinical trials happening in the United States in all cancer types. 
ClinicalTrials.gov is a website hosed by the U.S. National Library of Medicine. There you can search for clinical trials by location, cancer type, trial participation criteria, or drug name. The database includes publicly and privately funded trials happening in the U.S. and around the world. 
My Cancer Genome is a resource managed by Vanderbilt University. The website gives up-to-date information on what mutations make cancers grow and related treatment options, including available clinical trials. 
Lung Cancer Master Protocol (Lung-MAP) is for patients with advanced non-small cell lung cancer. Although technically a clinical trial itself, Lung-MAP is a collaboration of many research sites across the country and uses a unique approach to matching patients to one of several drugs being developed and in the trial stage.  
You can learn more about the clinical trial process and find tips for talking to your doctor in LUNGevity's in-depth booklet on clinical trials. Visit the Navigating Your Diagnosis portion of our website to learn about treatment options, including clinical trials.